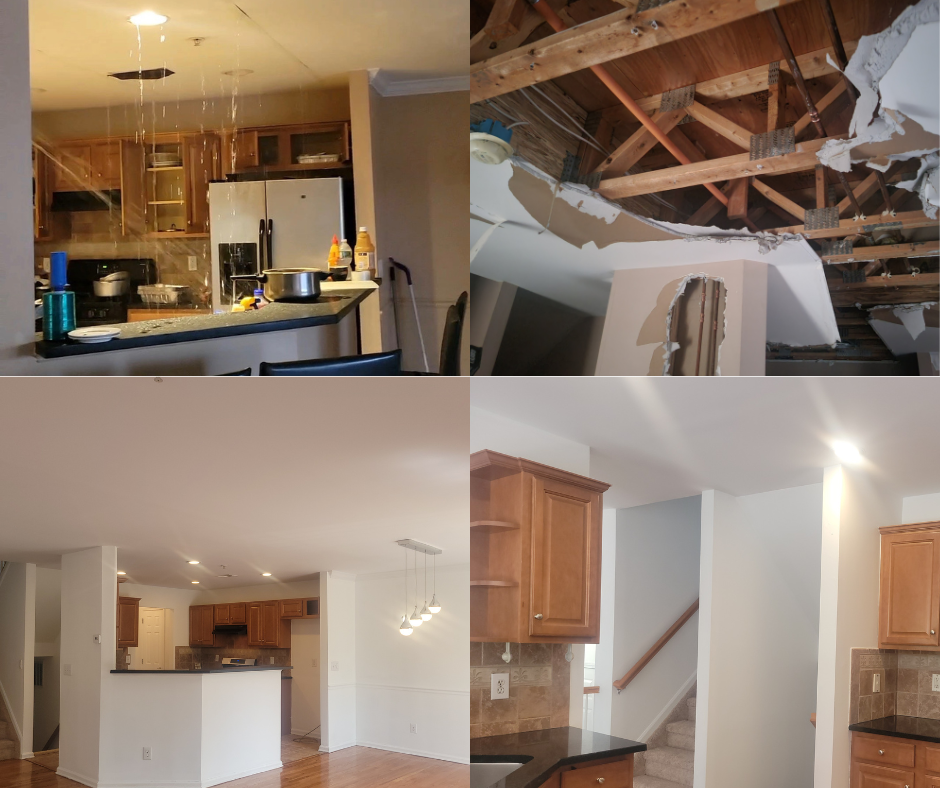 After selling homes for 18 years, I thought there was nothing more I could learn. I was not prepared for what unfolded in winter 2022, when the temperature dropped below freezing.
On December 27, I set about doing what I was supposed to do: check my listings to ensure the heat was on at an appropriate temperature. At one house, the key did not work and I could not enter. I tried calling my client and got no response. I stood there trying to figure out what to do next and that's when I heard the sound of water running somewhere inside the house. A few seconds later, I noticed water seeping through the door toward me.
I sprang into action. A few frantic calls and quick action from HOA board President and Property Manager and the support of the Bayonne Fire Department, we eventually entered the house. We averted what would have been a major disaster.
Unknown to me, my problems had only just begun. My attempts to contact my client eventually ended at a hospital in another town where they had been for several days. I stood at their bedside explaining what had occurred to a seller in no condition to help and had no one else to assist. I had a choice. Make a quick exit or stay and try to assist. I chose the latter, knowing if I did not, the owner would walk away from the problem, allowing the bank to repossess their home and the rewards of many years working at a tough job to satisfy the commitments that came with home ownership.
I became the client's "general contractor," sort of, learning on the job, advocating for mercy with the mortgagee, hiring help to refurbish, deciding on work bids, monitoring, inspecting, negotiating and renegotiating terms, pleading with the insurance adjusters and reporting back to the owner still hospitalized. The more difficult it got, the more I dug in. I became relentless.
7 months later, my work is done. Thanks to a few kind-hearted contractors, electricians, plumbers, and an empathetic HOA the house is more beautiful than it was when I first listed it. Looking back, I never realized the enormity of my task. I saw someone needing assistance and felt compelled to lend a hand. A few still question my decision that day in late December 2022, but I do not. I am okay choosing to help a client not in a position to help themselves. I learned many lessons in so doing, some pleasant, others not, none of which are taught in real estate school.
The most rewarding part? The house has a new owner who is excited about their beautiful new home, understands the history, and is not bothered by it, and the seller can now move on, be healed, and get back to life.
If you need a realtor who will put your interest ahead of theirs, contact Janice Hall, 201.232.8577 | janiceNJrealtor@gmail.com