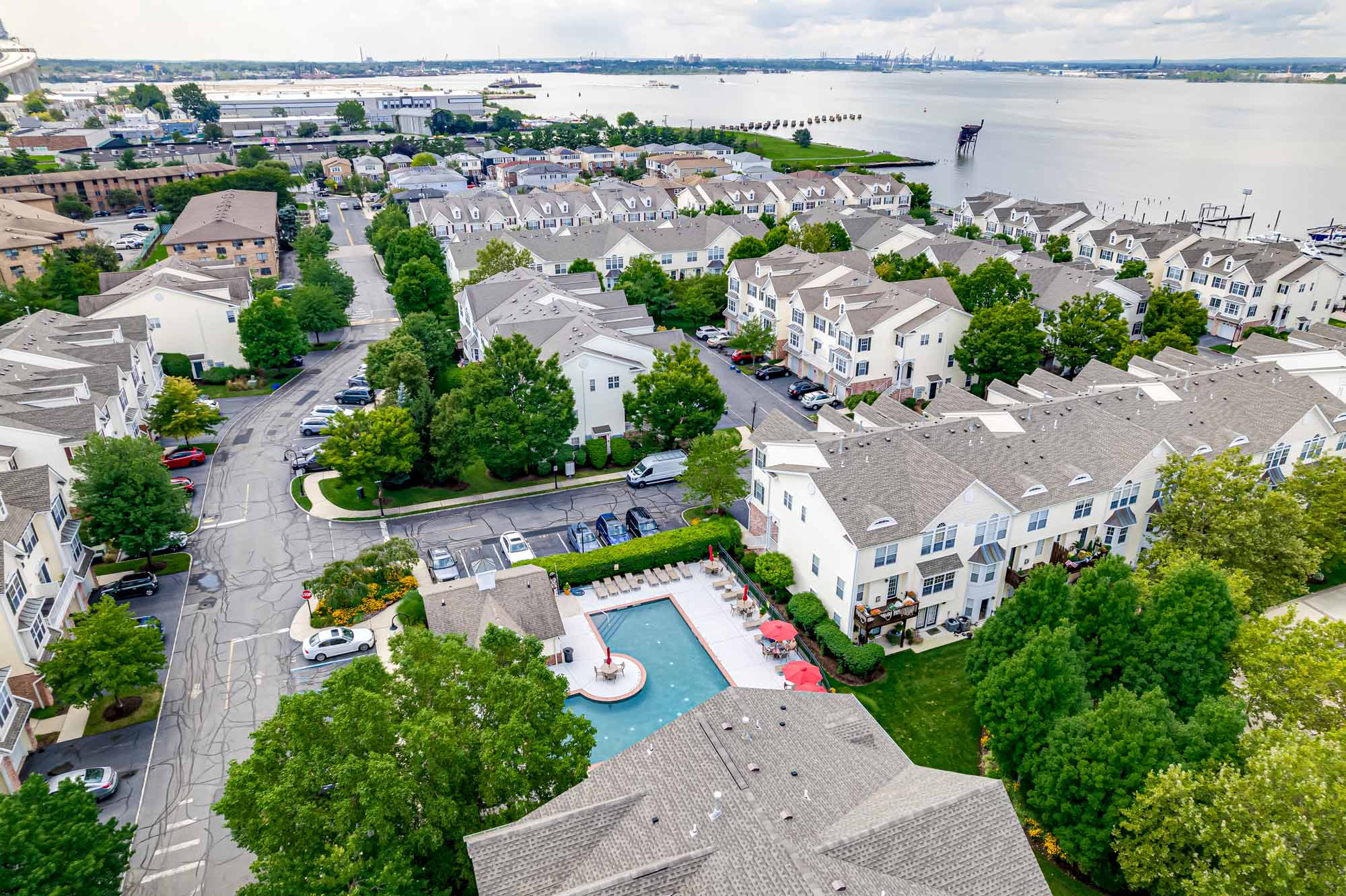 The Boatworks is a 32-acre waterfront closed community development of 160 townhouses located on the Bayonne peninsular of New Jersey. The townhouses range between 1400 and 2350 sq. ft. of living space surrounded by shady trees, perfectly manicured lawns and flowering shrubs.
Built between 2004 and 2006, The Boatworks lies off Avenue A and North Lane in the Bergen Pointe section of Bayonne. The community is built on the Boat Works facility site of the Electric Launch Company (Elco) where Patrol Torpedos were manufactured in World Wars 1&11, including PT 109 commanded by naval office and future President John F. Kennedy. Remnants of the facility are still visible in the Bay.
The Boatworks is an ideal location for residents who want to remain in close proximity to New York City and at the same time enjoy life away from its hustle and bustle.
It is approximately 3 miles from exit 14A off NJ Turnpike, a few hundred yards away from the Bayonne Bridge which connects with Staten Island, and about10 miles driving distance from Lower Manhattan. The community is minutes away from Bayonne's famous "Teardrop" monument to 9/11, Liberty State Park, Ellis island, the Statue of Liberty, the Liberty Science Center, shopping at the Newport Center Mall or Jersey Gardens, Hoboken's Washington Street and other New Jersey Gold Coast attractions.
Commuting to The Boatworks is easy. It is a 7 minute walk to the 8th Street Light Rail Station which extends to Exchange Place and Hoboken Rail Terminals where connections can be made to NJ Transit, and the PATH trains which provide service to lower and mid Manhattan, the Hoboken Terminal, Journal Square, and Penn Station in Newark.
Newark Liberty International Airport is located within 10 miles of Boatworks.